news
Secutech VIETNAM 2017 at SECC, HCMC
Secutech VIETNAM 2017 at SECC, HCMC .
VISCO will present at this exhibition with 02 advanced access control systems with LIVE DEMO
The first one is access control to high rise building, by using the newest speedlane model - Lifeline Series. An innovative and highly customisable security barrier for access control by using new technologies and premium materials. The new security product manage the flow of people in and around a building; but it still secure entrance environment be achieved whilst still being inviting.
It can be intergrated with Lift control system design, the visitor management software. The system can increase the security level and reduce the waiting time of users without compromising the ease of use.
Moreover, differrent security level can be enhanced and deployed by adding on Facial Regconition software and/ or Seos card, QR code reader, Bluetooth reader,...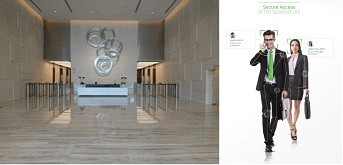 The second one is access control to Apartment/ Villa, we would like to bring IP Video Door Phone – "HIK VISION", the world's leading supplier of innovative video surveillance products and solutions have made VISCO the major distributor of this product in the South of Viet Nam. Beside diversity in the design and this product range can be integrated in the existing IP CCTV network offering a more complex solution to every deed. Hikvision's intercoms can be a strong competitor against other well-known IP intercom manufacturers.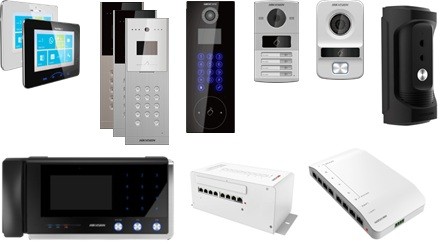 Lift control to designated floor
Camera monitoring
Release door remotely
Neighbor call
Broadcast announcement
Simultaneous communication
Intrusion & Fire Alarm upload to Apps
Facilities booking through Apps
Please come and visit us at Hall A, Booth A091 at Saigon Exhibition and Convention Center (SECC), Dist.7, HCMC.